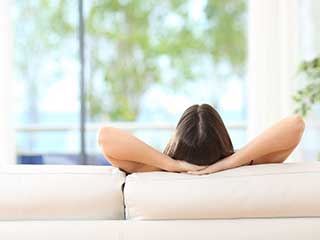 At Air Duct Cleaning Los Angeles we are confident in our ability to improve the indoor air quality in both your home and office through careful and thorough air duct cleaning techniques especially designed to lower the number of contaminants in the air. If your ducts could use a little attention from a professional technician, don't hesitate to call us today to find out more on how we can help keep the air in your home clean and clear of dangerous or unwanted particles. Here is a little more about the services that we provide.
Indoor Air Quality Testing
Our team of highly experienced, qualified cleaning technicians can assist you in deciding whether or not your vents, ducts and HVAC units need to be cleaned by performing an indoor air quality test in your home or office. These tests measure the number of contaminants in the air to get a solid idea of how well you air ducts are performing. Those homes with higher levels of contaminants might find that their ducts are bogged down and due for sanitation. So, speak to us today to find out whether your systems need a clean or not.
Air Duct Cleaning and Maintenance
As your air ducts perform their duty of circulating air and regulating temperatures, they tend to take on a lot of dirt, dust and debris which collects, clogging up your vents and ducts over time. This could lead to the spread of unwanted or even dangerous particles through the air in your home, significantly lowering the quality of the air inside. So, as about our air duct maintenance service and get your ducts sanitized by one of our professionals today.
Repairing Air Duct Sealing
Ensuring that the insulation on your air ducts is doing a good job of sealing them will go a long way towards keeping unwanted contaminants from filtering out of your ducts and vents and into your home. As part of essential maintenance, our team will inspect and renew the sealing around your ducts.
So, if you would like to take advantage of better air quality being produced by both your ducts and indoor dryer vents, contact our company today for more information on the various services we offer, advice on taking care of your ducts, or for estimation. We are waiting for your call.
We also offer:
Dryer Duct Filter Replacement